Have you ever wondered about the desserts in Harry Potter?
The beautiful pies Mrs. Weasley sent to Harry each Christmas, and that Ginny fed Harry in the Half Blood Prince? The "Harry Potter pie" is actually a mince pie, a beloved British holiday tradition that stretches back centuries.
So, if you're looking to serve a sweet enchantment at your Christmas dinner table—or to bring a little Wizarding World magic to your Harry Potter party, our authentic British bakery can help.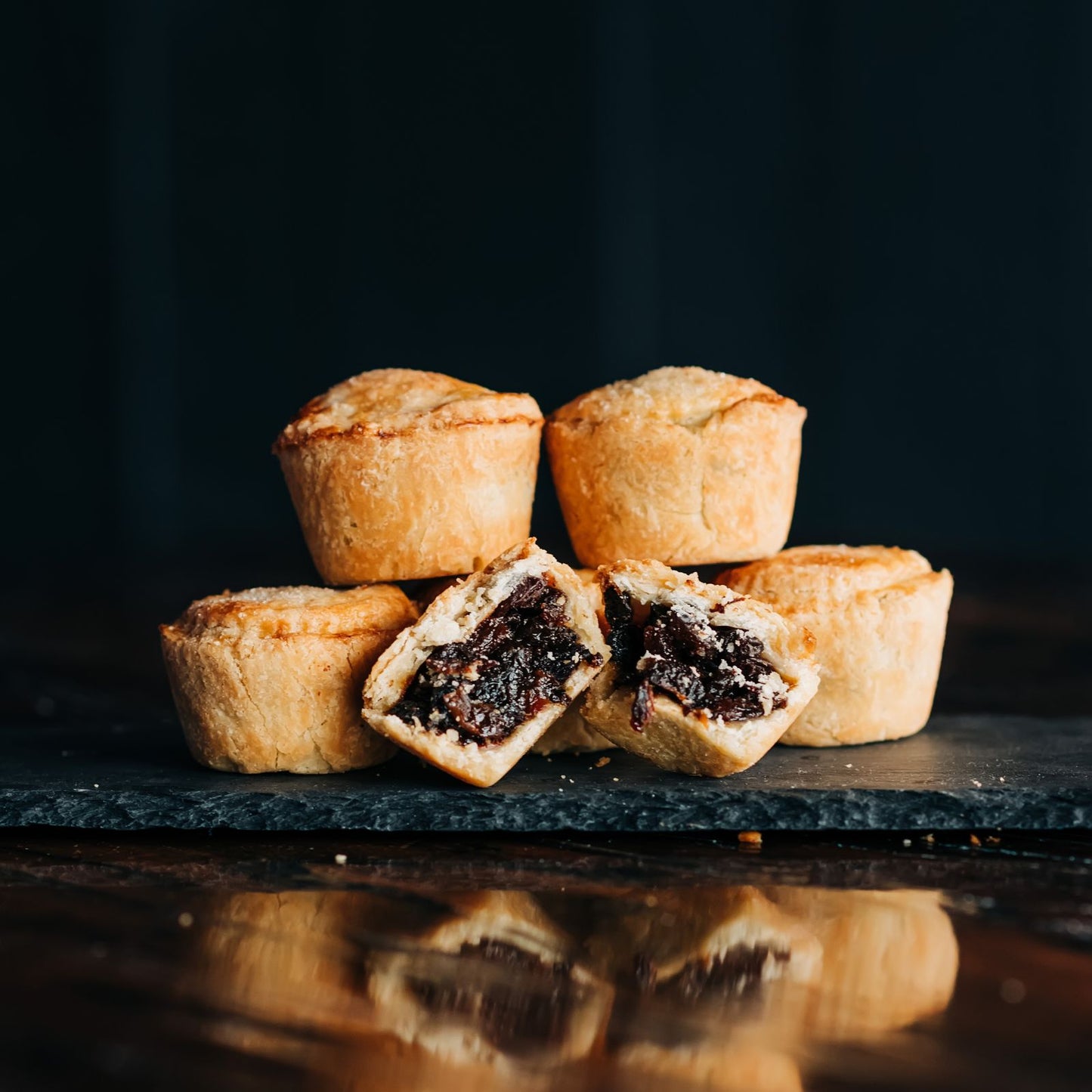 What is mince pie?
Originating in the 13th Century, mince pies wrap liquor-marinated fruit and spices in  sweet, flaky pastry for a delightfully magical treat.
Can children eat Harry Potter mince pies?
Yes! While our mince filling is marinated in bourbon, like cooking with wine, there is simply not enough of it to harm your child. In fact, we regularly share these special treats with my granddaughter—and she loves them. So, share a Harry Potter pie with your favorite witch or wizard without worry.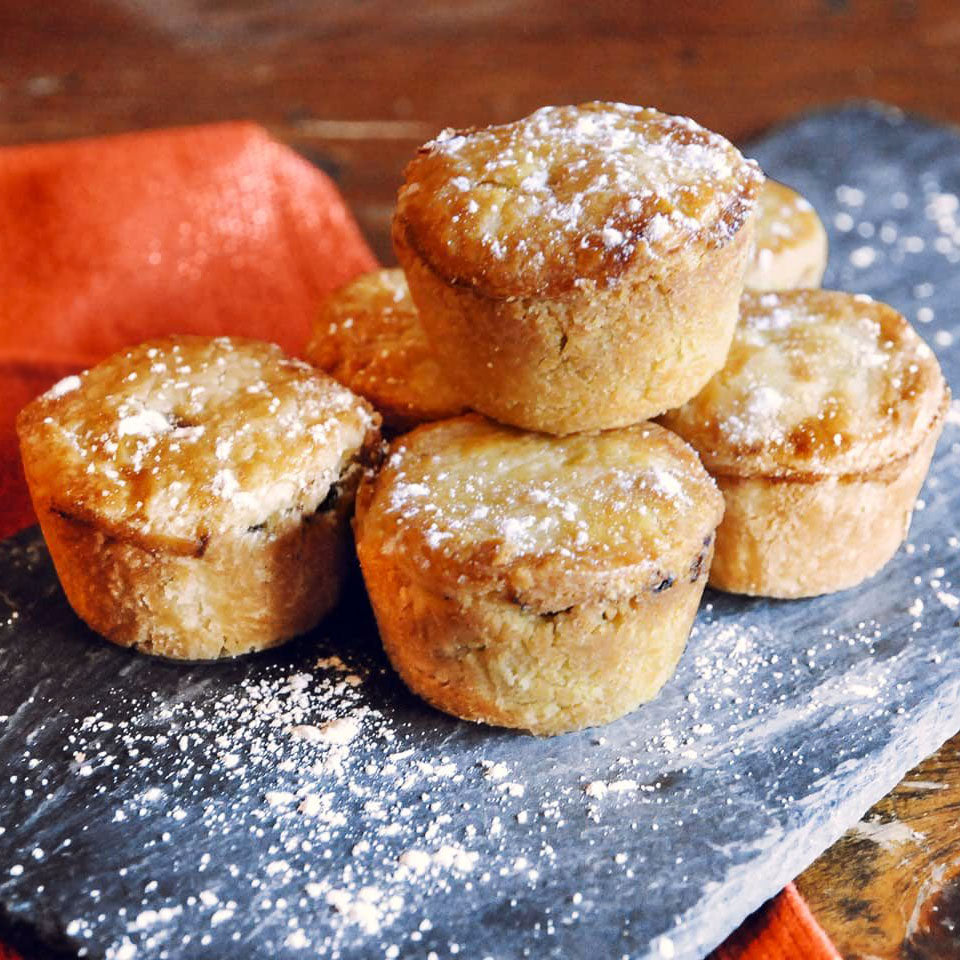 What does a Harry Potter mince pie taste like?
If Christmas had a flavor, this would be it. We mince the very best dried and fresh fruit available, and marinate it in Maker's Mark 46 premium bourbon for at least three months. It's what gives our pies a more deep, balanced, layered flavor than mass-produced mince pies.
Scratch-made with love in our commercial kitchen, my British expat husband, Lee, will tell you these pies are authentic—and unbelievably delicious. Even Ron Weasley would approve.
Our six-packs of mince pies are also available gluten-free.
Buy a Harry Potter pie, or six.
What do people say about our mince pies?
"I order a package of Nana Tay Tay's mince pies every time I order takeout from Merlins Rest, which is at least two times a month. Prior to last December, I had never had a mince pie. Now they are my favorite treat."
Jonathan - St Paul, MN
"These pies are better than my English grandma used to make. Nana T's definitely takes the time to marinate their mince. I order them for my family every year."
Cindy - Charlotte, NC (originally Manchester, England)
"We were introduced to mince pies two years ago when they were being sampled at Merlins Rest. We now order them for all our holiday parties."
Sam - Minneapolis, MN
"One is never enough. I have to hide these morsels from my English husband or he will eat them all in one sitting. Best mince pies I have tasted this side of the pond."
Margaret - Minneapolis, MN (originally Brighton, England)