Our story
I've always found that the tastiest dishes start from humble beginnings—and the Merlin's Market backstory echoes this discovery.
In 2007, British expat, Lee Tomlin, was inspired by the flavors found in London's best pubs, and he asked if I could help recreate them for his Minneapolis pub, Merlins Rest. Like many in the US, I was unfamiliar with real British food, but I knew from experience that I had a knack for recreating novel dishes—so the opportunity spoke to me.
Traveling to some of the top spots in the UK and with a little experimentation, I soon found myself creating dishes that garnered raves from regulars and the local media—but, most importantly, from our expat customers. In our food, they found exceptional, authentic British Isles fare.
Over the years, we nurtured a culture of creative expression in our growing commercial kitchen. Each new employee brought fresh, exciting flavors to our menu—from traditional British favorites to fusion cuisine. All the while, our innovative kitchen drew in the crowds.
Onto something bigger
By December 2020, it became clear that we were onto something. More and more expats poured in, feeling transported home by our dishes—and especially by our seasonal mince pies. Meanwhile, Merlins Rest customers who were now opting to dine at home at an increasing rate were clamoring for our gourmet pub sauces, pasties, and savory pies. We just couldn't keep up.
Ultimately, my self-doubt gave way to self-realization, all backed by sixteen years of rave reviews—and Merlin's Market was born.
More than a British food emporium
A labor of love and celebration of family, our online shop now makes it easy for you to serve the same scratch-made pies, pasties, bangers, and sauces that we offer at Merlins Rest Pub.
Of course, Merlin's Market is far more than a British food emporium. We see our shop as a critical avenue for nourishing busy families with high-quality, wholesome cuisine;  empowering the growth of women and our local, small business partners; honoring the patronage of our loyal Merlins Rest customers; and delivering beloved food traditions to British Isles expats living here in the US.
Joined by my daughter, Nichole, and our extraordinary, majority-women-run kitchen, it's our privilege to pour love into every box—delivering comfort, convenience, and beauty to your dinner table so you can create rich food memories with those you love.
-Tracie
Our team
Meet the people who make the magic.
Tracie Munce
Co-Owner & Head Dreamer
Co-owner of Merlins Rest Pub since 2007 and responsible for creating its highly-regarded menu, Tracie opened Eagan Arms Public House in 2020 and launched Merlin's Market in 2023—fulfilling her dream of a rewarding career in the food business.
Today, Tracie specializes in leadership development and nurturing strong, collaborative teams. She's also deeply passionate about cooking and baking; you can usually find her in "Tracie's test kitchen."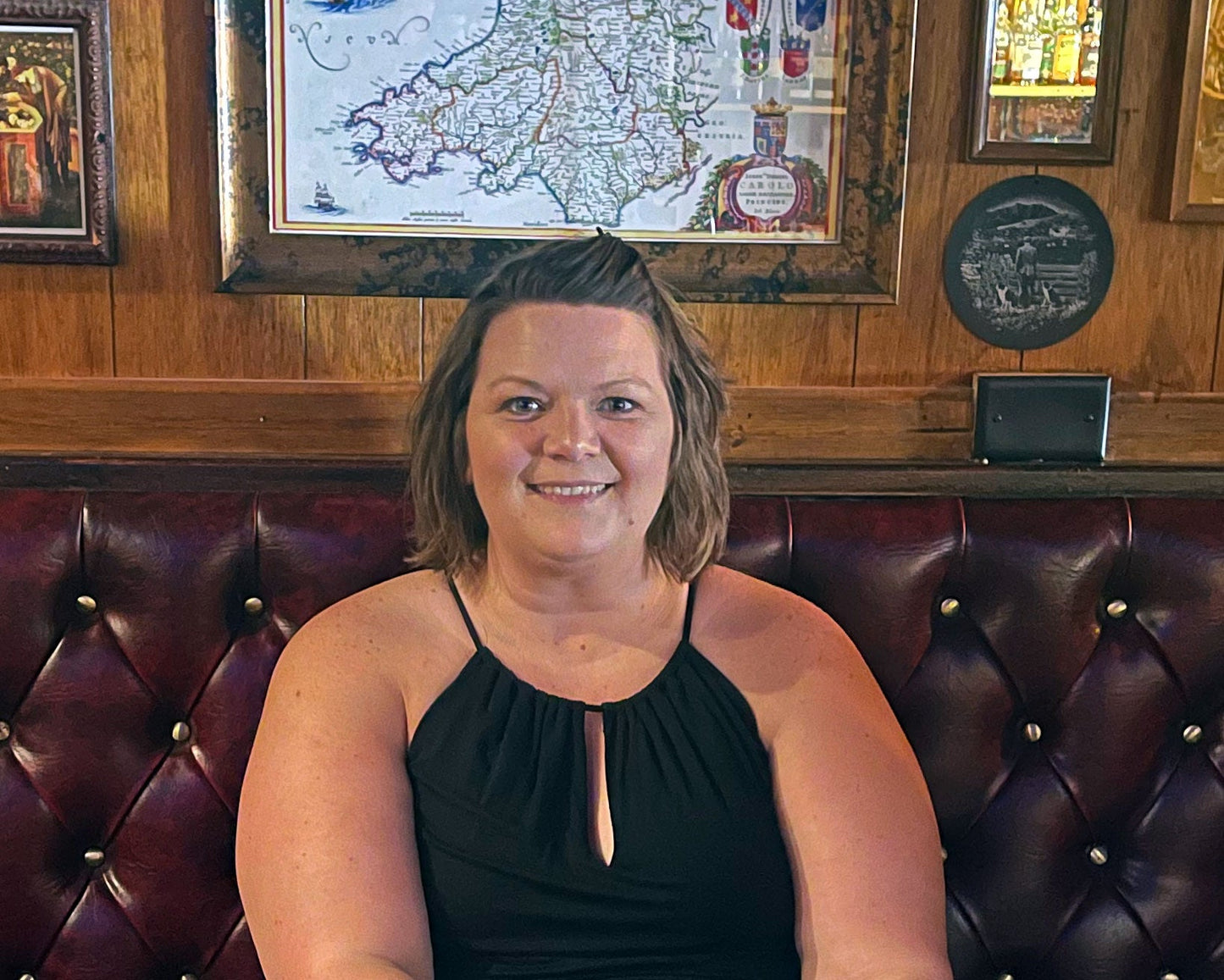 Nichole Munce
Co-Owner & Chief Organization Executive
Nichole is both the owner-operator of Merlin's Market and the general manager of Merlins Rest Pub.
A master of execution, Nichole manages the operations side of the business—consistently turning Tracie's creative vision into a delicious, satisfying reality for customers in the Twin Cities and across the US.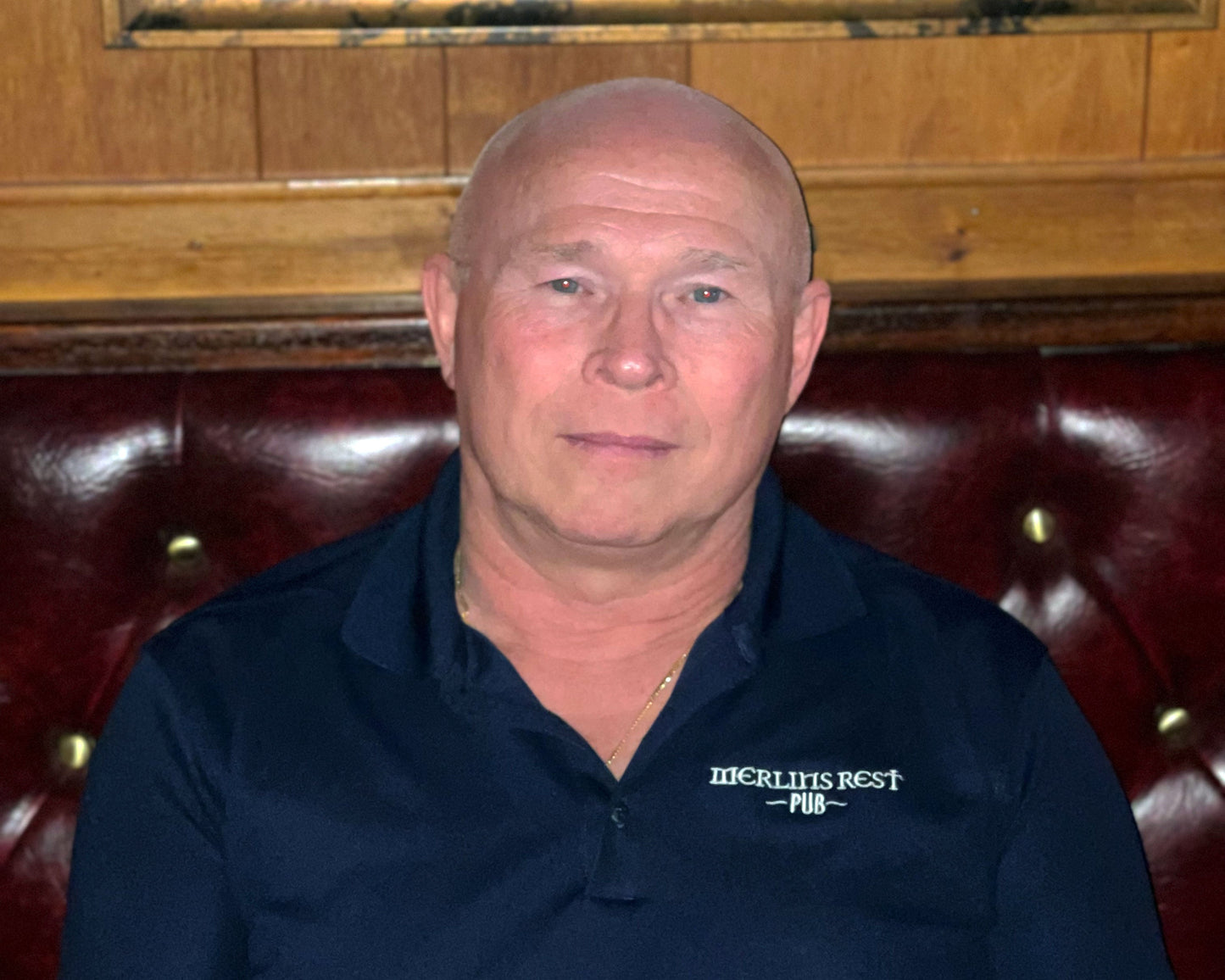 Lee Tomlin
Chief Taster
A native of Walthamstow, London, Lee set down roots in Minneapolis, MN, opening the doors to Merlins Rest Pub in April 2007. Over the years, he has grown a loyal following for the pub's welcoming community, extensive Scotch and Irish whiskey list, and authentic, scratch-made pies and pasties.
Lee's discerning palette and love of all-things British culture have been foundational to the Merlin's Market origin story and the authenticity of our British Isles fare.