Classic British pies—for your family and ours.
Creating authentic British pies and Cornish pasties has been a labor of love. Baking, first, for my expat husband, Lee, and then for our pub patrons, we're now shipping our delightfully boozy mince pies nationwide—with savory pies shipping coming soon.
Scratch-made in our commercial kitchen from only the highest quality ingredients available, this is beautiful, wholesome food you'll be proud to serve at your dinner table.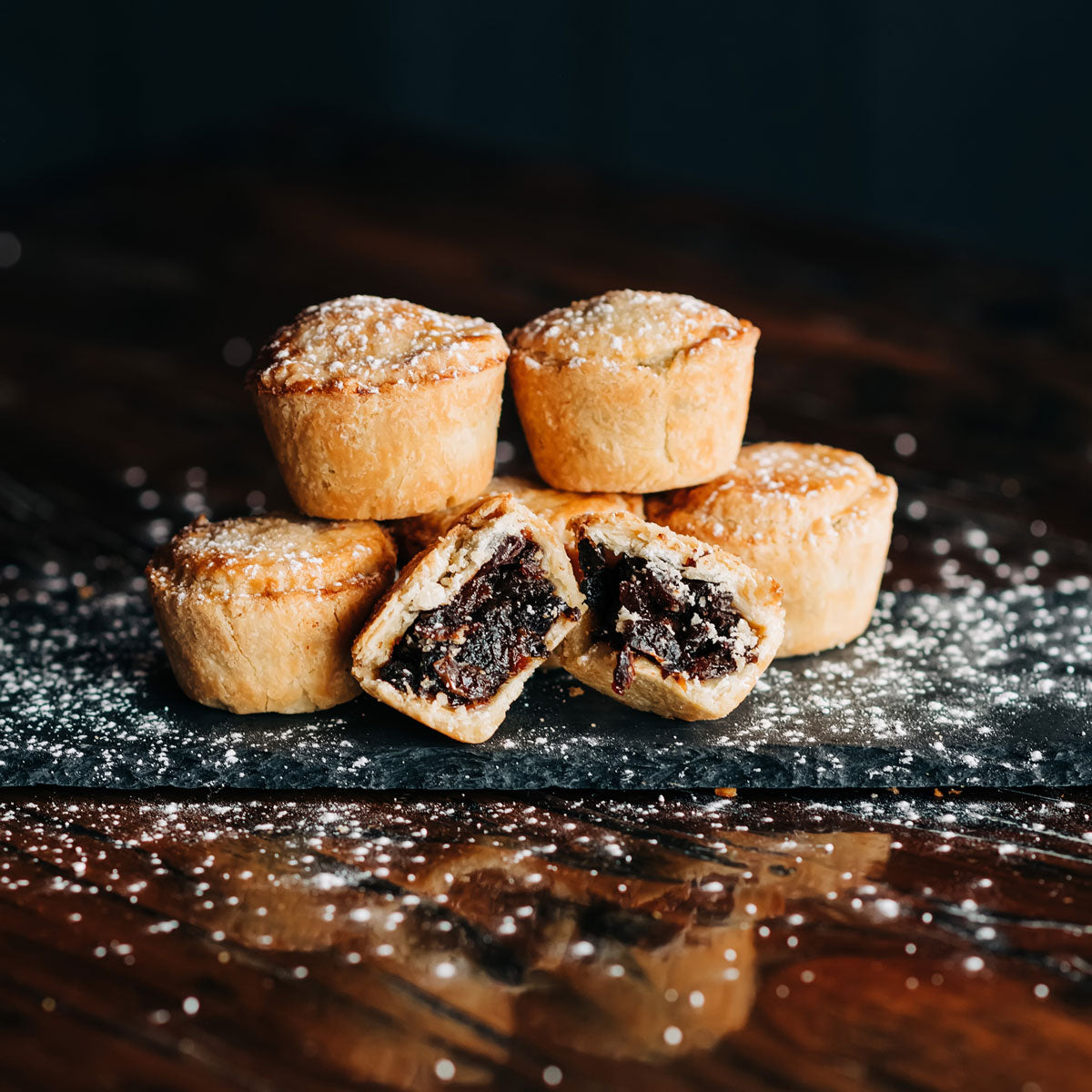 Traditional British mince pies.
We mince the very best dried and fresh fruit available, marinate it in Maker's Mark 46 premium bourbon for at least three months, and wrap it in our handmade shortcrust. It's why our mince pies have a more rich, balanced, and layered flavor than mass-produced options, like Fortnum & Mason, Harrods, and Walkers mince pies.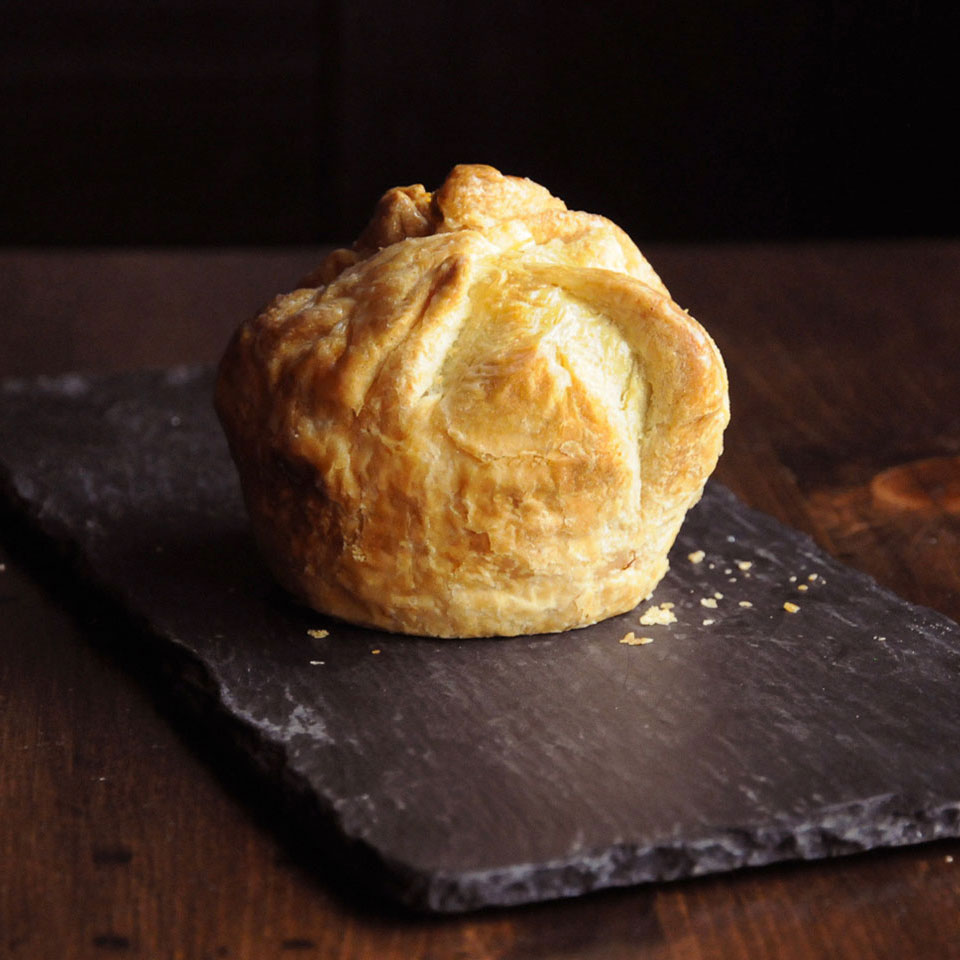 Authentic British pies and pasties.
Our savory pies and Cornish pasties make it easy to serve scratch-made, comfort food your whole family will love.
From prime-cut beef and fresh Crimini mushrooms to imported Stilton blue and Fuller's porter beer, we lovingly craft each of our pies and pasties from the finest quality ingredients available. Good for your soul, you'll come back to these simple, savory meals over and over again.
Currently available for local pickup only, we'll begin shipping our savory pies in the spring of 2023.
Buy Cornish pasties and British savory pies.
What do people say about our British pies?
I order a package of mince pies every time I order takeout from Merlins Rest Pub, which is at least two times a month. Prior to last December, I had never had a mince pie. Now they are my favorite treat.
Jonathan - St Paul, MN
The food is so good it brings me back to all of the times I've spent visiting my British family. I have a 'Ratatouille moment.' The steak and ale pie, as well as the Cornish pasty are two of my favorites. Perfect flaky crust, flavorful fillings.
Beth Hillard
The most delicious mince pies. As a Brit I've enjoyed quite a few mince pies from Fortnum & Mason and Harrods but then Tracie introduced me to hers. They are delicious, the filling is sweet with just the right boozy kick, and the pastry just melts in your mouth.
Keily Tomlin - Harlow, England
The savory pies have always been a favorite for my growing son. He enjoys getting the steak and stilton. We were introduced to mince pies two years ago when they were being sampled at Merlins Rest. We now order them for all our holiday parties.
Sam, Martha, and Scott - Minneapolis, MN